These are so easy, I got a little carried away!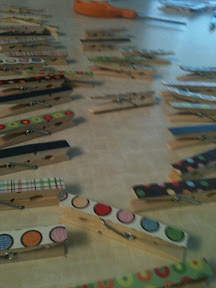 You need wood clothes pins
Mod podge
A paint brush and some cute paper.
Trace around the clothes pin on the paper and cut to size. Apply mod podge to one side of the clothes pin
the position paper on clothes pin and press firmly.
Give a final coat of mod podge to seal the top.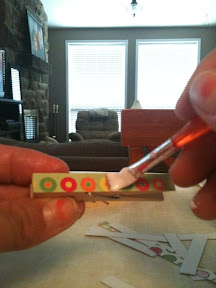 When dry, sand edges (to remove any over hanging paper) and ink if desired.
I applied magnets to the back for some
And have plans for others as photo board pieces, advent calendar parts, chore chart parts, etc.
Simple and pretty!
Posted using BlogPress from my iPhone